Mercator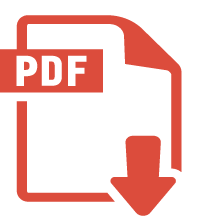 Sailmaster B.V. has worked with museum ship Mercator since 2008, when our first down-rig occurred. For this job we overhauled all the masts, as well as the bowsprit. The entire rig was brought to a nearby workshop in Belgium, where we completed a comprehensive inspection of all spars and rigging.
From this detailed inspection we provided a recommended repair list for all of the yards, spars and steelwork – such as spreaders. The standing rigging was subsequently renewed, and the running rigging was overhauled. Come spring 2009, we rigged Mercator back up again.
In October 2015 we down rigged the entire barquentine in Belgium, except for her head rig. As this job was primarily to allow the ship to fit into a hall for hull repairs, therefore the bowsprit was not a height issue.
In 2021 we did an inspection of the rigging of Mercator with report and recommendations.
Based on the recommendations of 2021 we returned in May 2023 to disassemble and remove the wooden fore topgallant mast, all yards, booms, gaffs and the cross trees.
For safety, durability and reduction of maintenance work, all wooden yards, spars and other wood work was replaced in steel. In collaboration with Marigraph in Bremen to provide drawings and consultation, and ship yard Koopmans scheepsbouw in Harlingen, new steel cross trees, the fore top gallant mast, upper topsail yard, topgallant yard, main and mizzen booms and the main and mizzen gaffs were produced in steel.
In Belgium, the standing and running rigging was inspected, underwent maintenance or was renewed and subsequently Mercator was fully rigged up with her new steel yards and spars in October 2023.
Project Details
Location :

Oostende, Belgium

Built :

1932 by Ramage & Ferguson Ltd.

Owner :

City of Oostende

Tonnage :

778 BRT

Length :

78.40 m

Beam :

10.60 m

Height :

42.60 m

Draught :

5.10 m

Airdraught :

37,50

Subtitle :

2015; 2008 - 2009

: